less than a minute
|
Last modified: 2023-12-01, 2:53:26 pm
OpenResty XRay Agent Installation and Uninstallation
Installation
When you login to the console for the first time, you will see the following screen. Click Add new target machine to add an new machine.
You can also return to this page by clicking on the OPenResty OpenResty XRay icon in the upper left corner.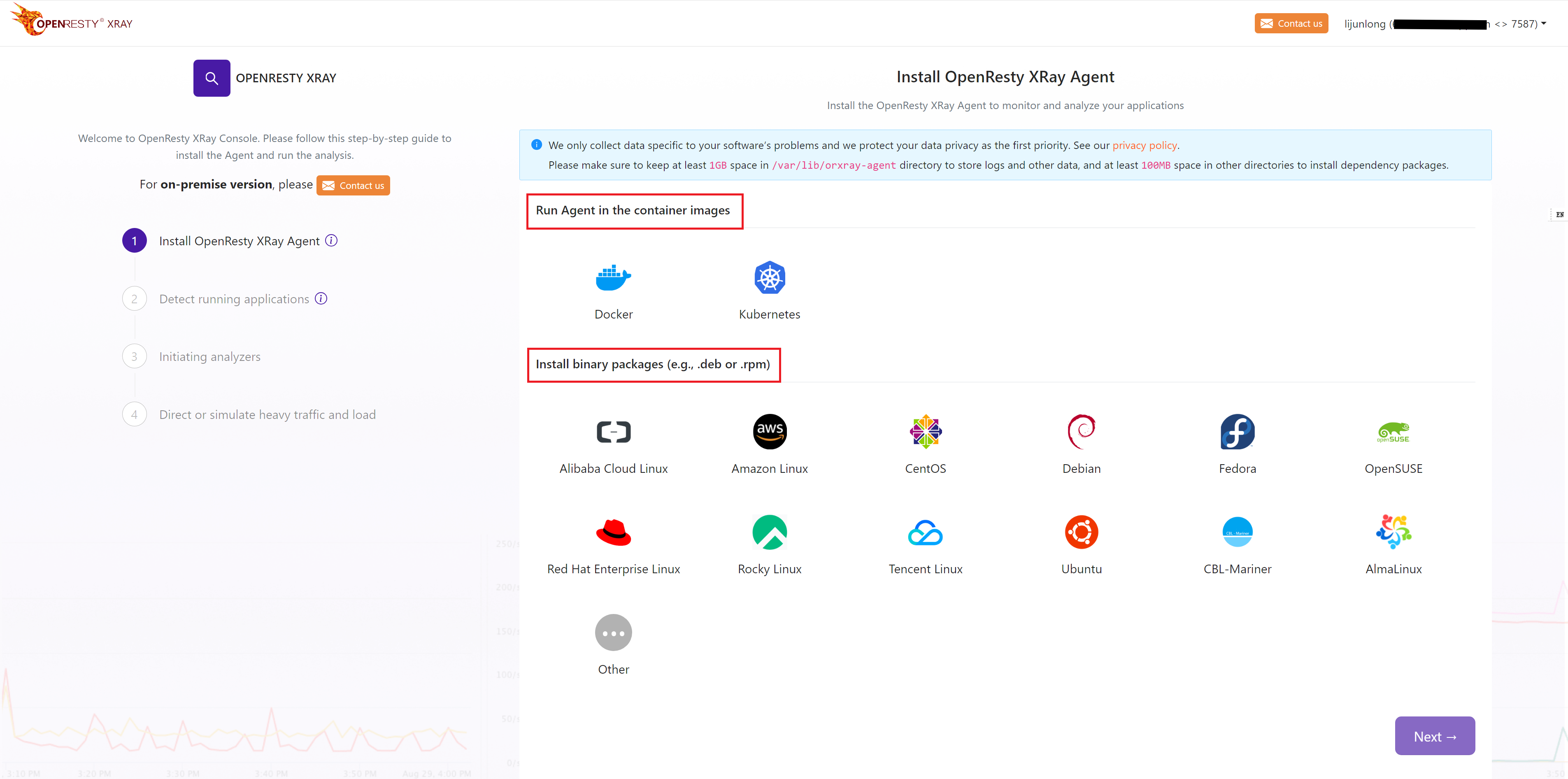 After clicking on th Add new target machine, you will see the following page. Please choose an installation way that suits your environment.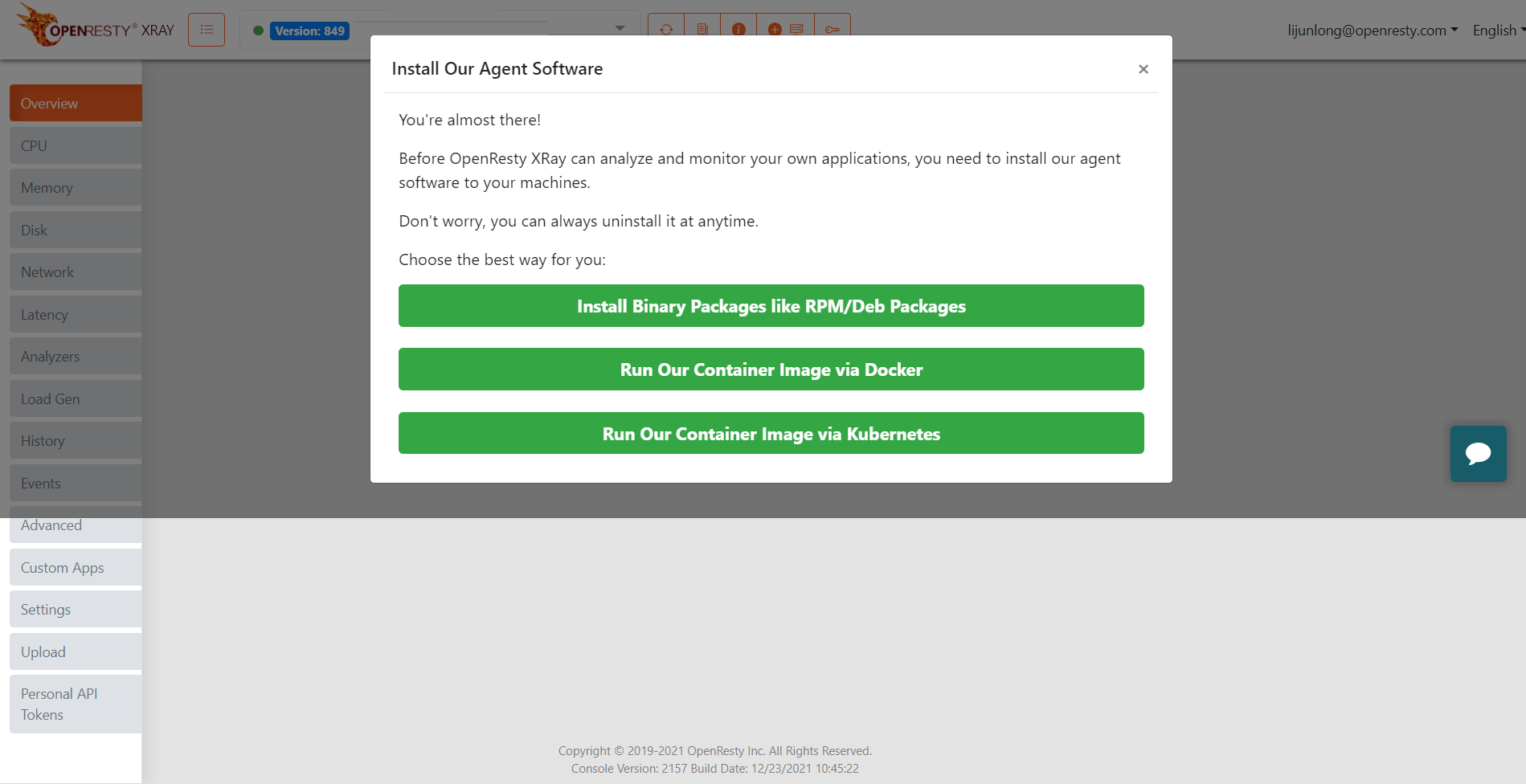 There is also a shortcut link in the middle of the top for you to add more machines.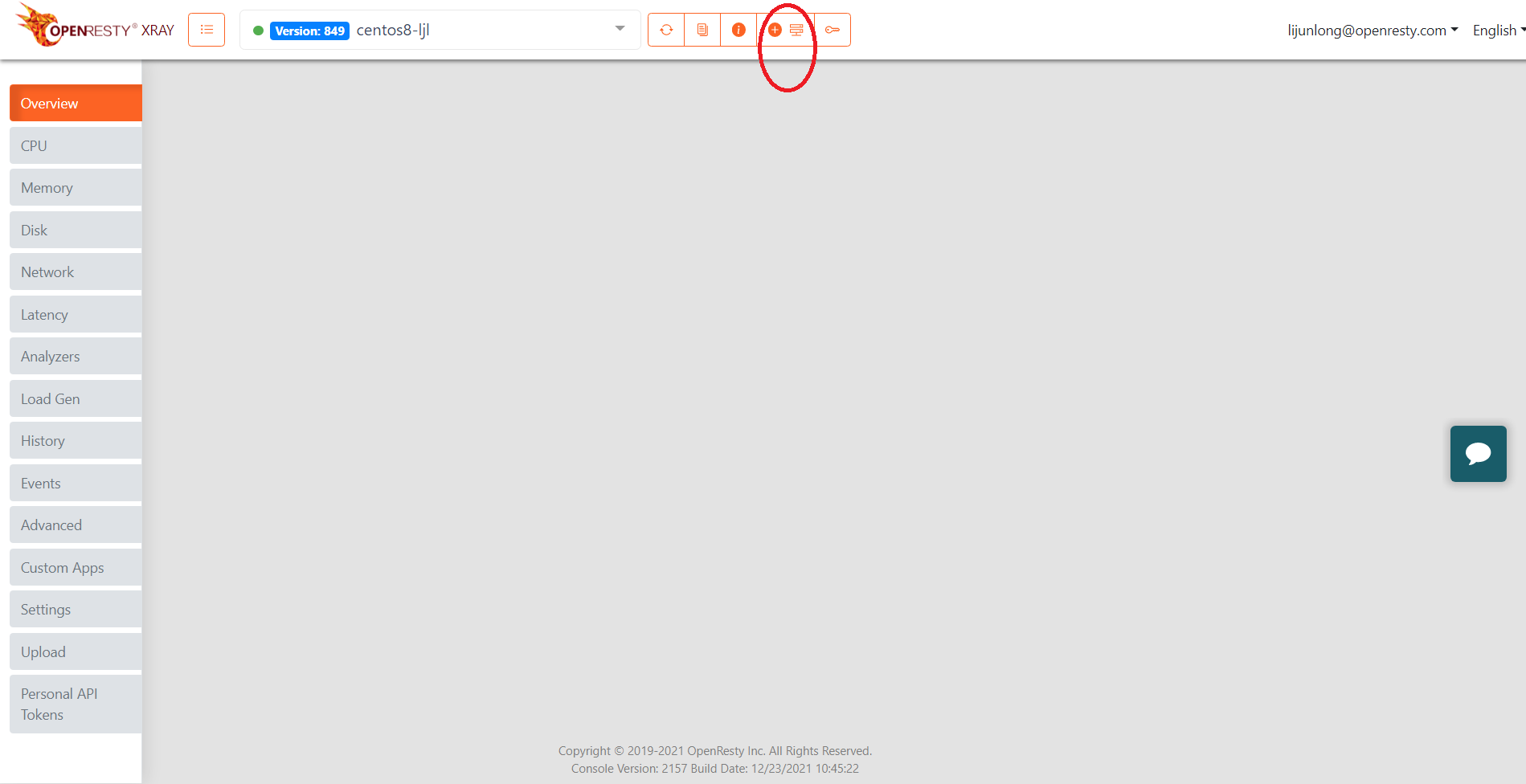 Uninstallation
If you want to uninstall OpenResty Xray on your machine, Click Settings on the left menu. Click Delete the agent software on this machine and follow the wizard steps.
When the number of machines reaches the license limit, you can uninstall the OpenResty Xray that you are not using and then install in the target machine.