less than a minute
|
Last modified: 2022-07-15, 2:42:12 pm
OpenResty XRay Standard Analyzers Upgrade
The standard analyzers for the on-premise of OpenResty XRay is upgraded via a .dat file, as follows.
Download the .dat file we sent via email.

Log in to the console and select the Analyzers page. Select the Upgrade analyzers button in the upper right corner.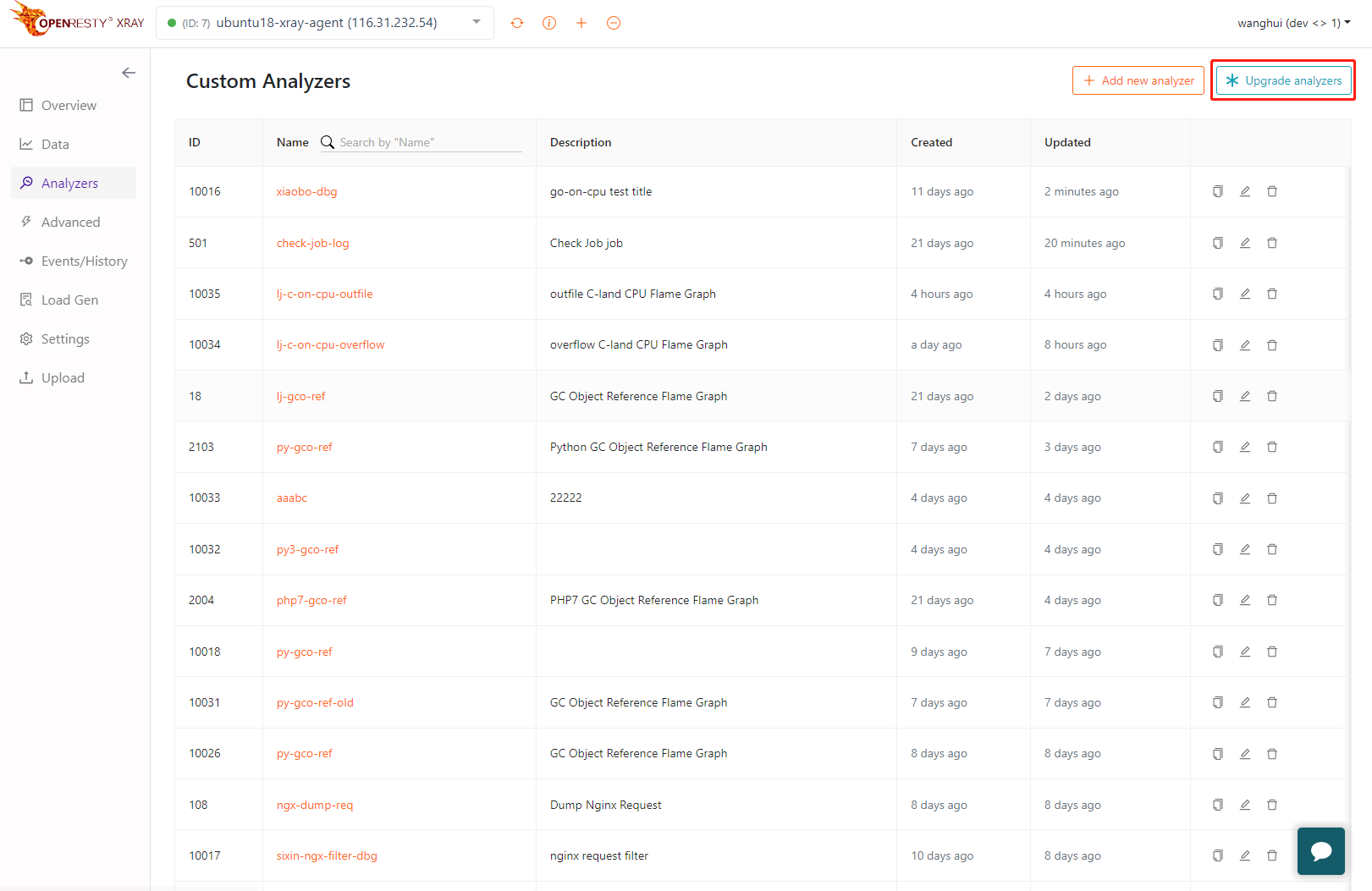 Select to upload the .dat file we provided.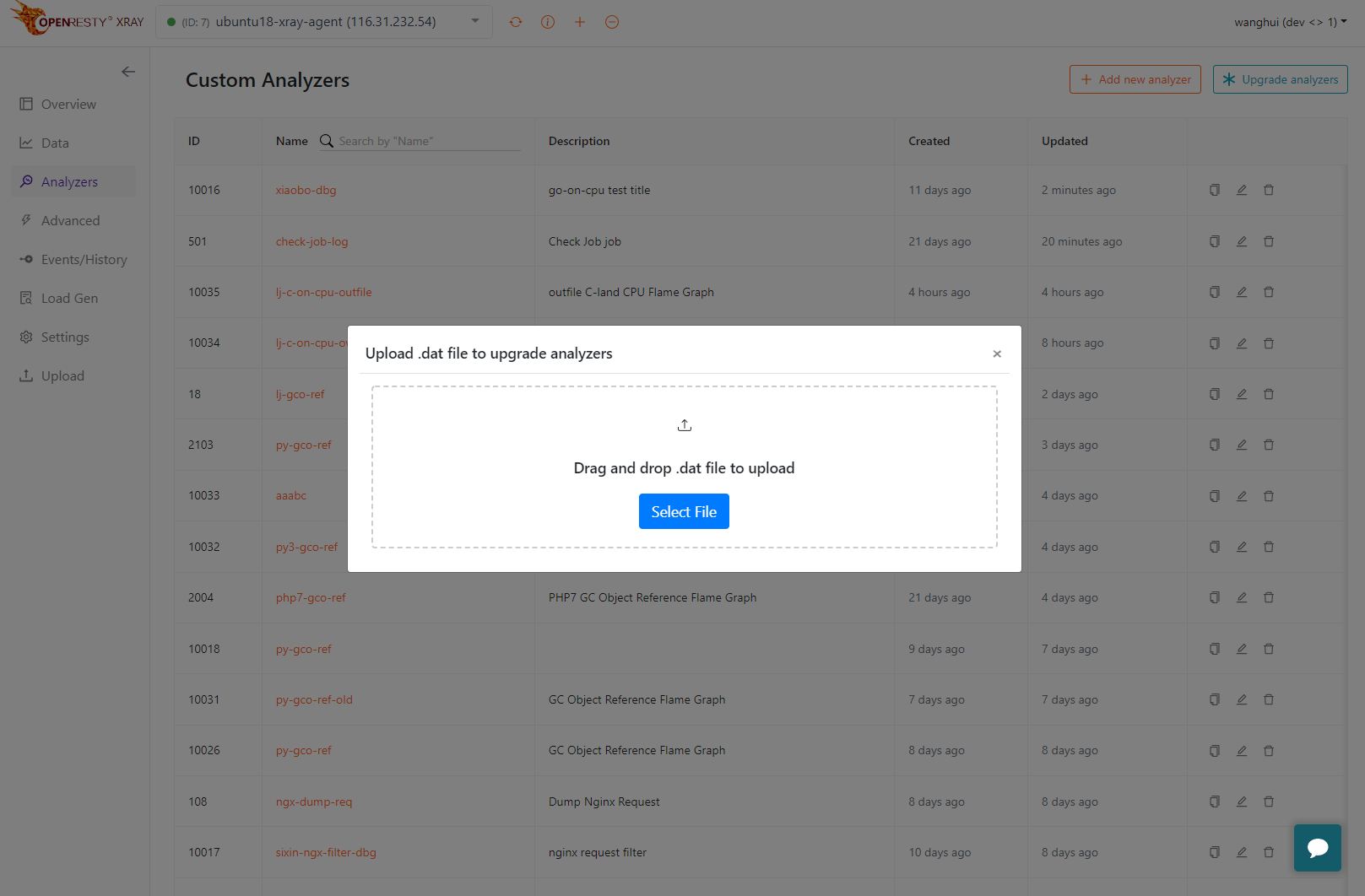 After the file is uploaded, the analyzers upgrade is complete.